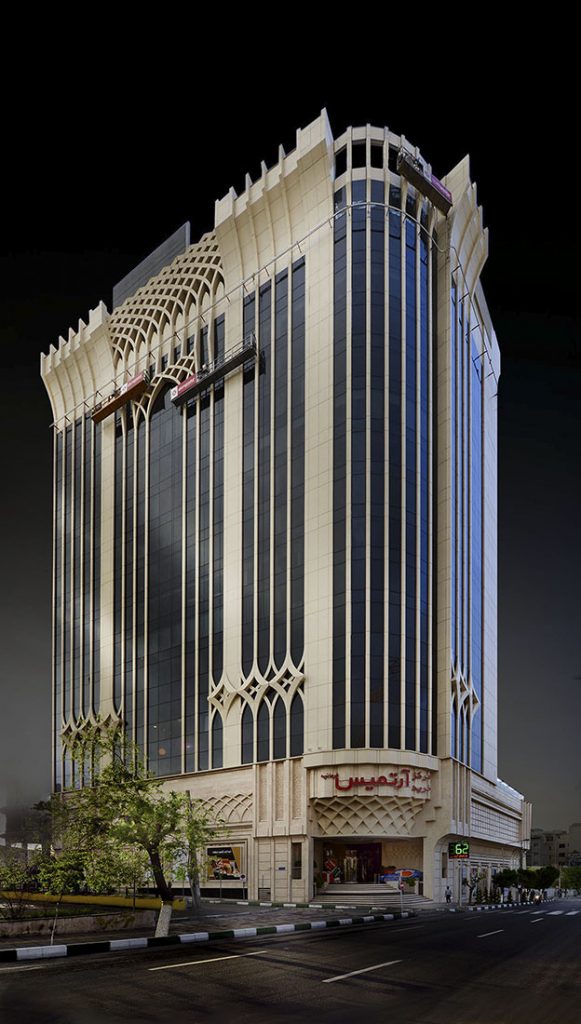 Curtain walling
2022/06/13
The name, derives from the idea that the wall is thin and "hangs" like a curtain
A non-load bearing exterior skin
Does not contribute to the structural support of the building
supports no load other than its own weight and the environmental forces which act upon it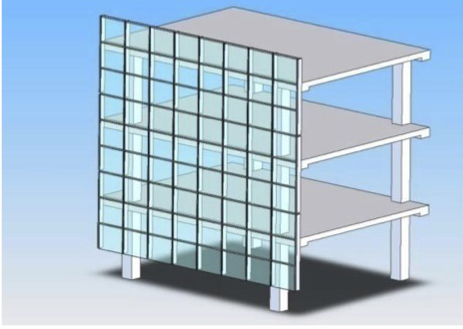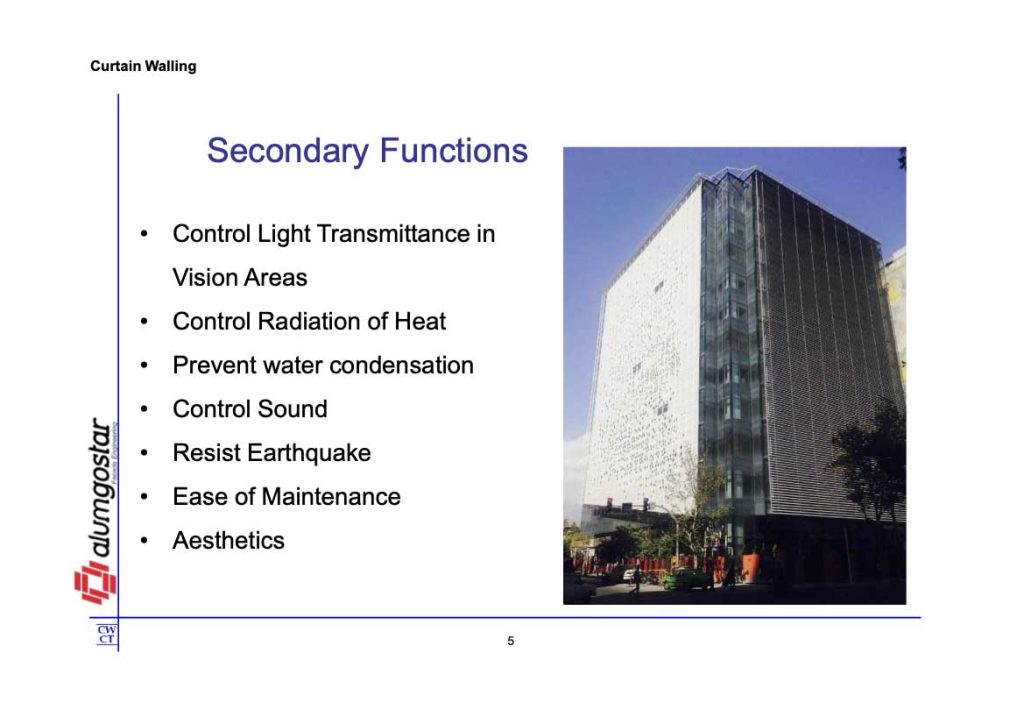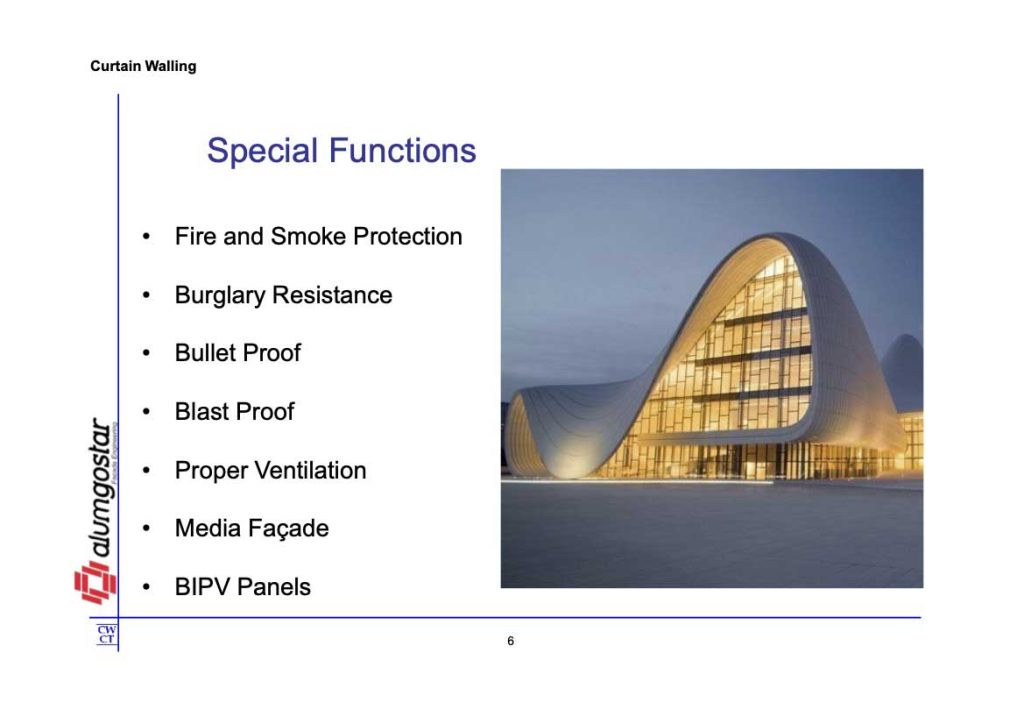 Types of Curtain Walling
Stick System
Unitized System
Face Cap System
Structural sealant Glazing System (SG)
Point Fixing System
Slope Glazing or Roof Glazing (Sky Light)
Stick system
Components selected to meet requirements of project,
Framing members delivered to site as pre-cut and machined sections,
Frames fixed to floor slab/structure,
Opaque and transparent infills glazed-in.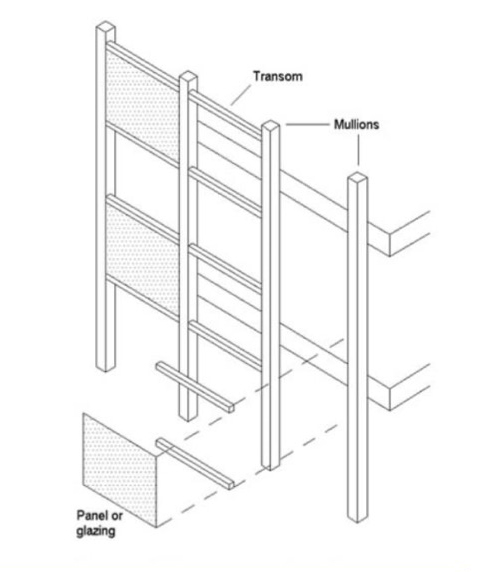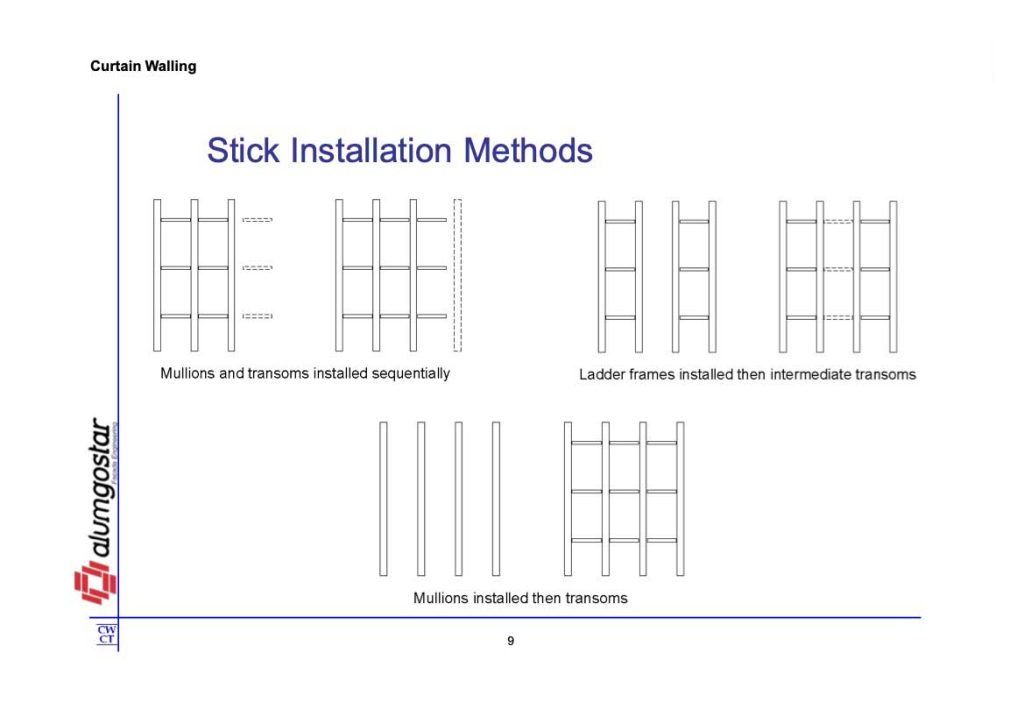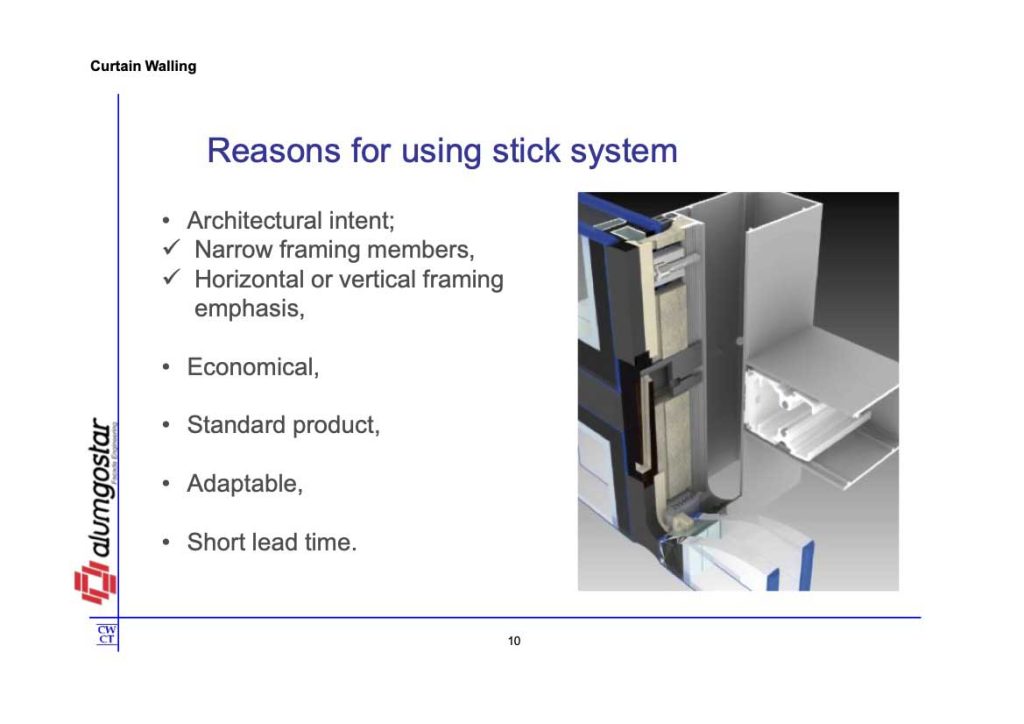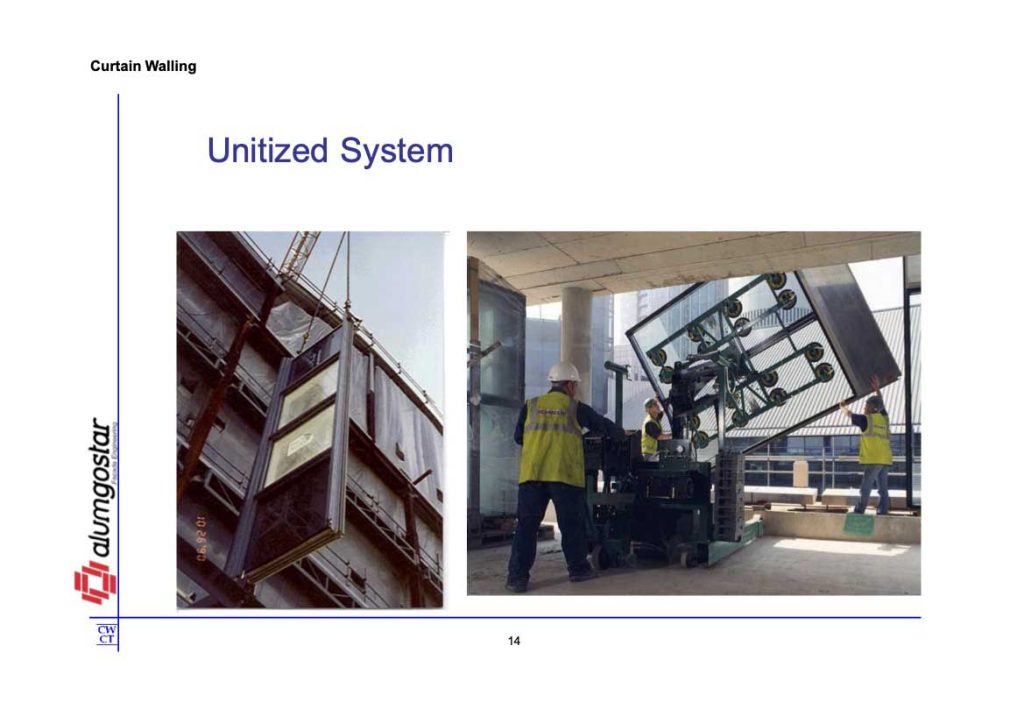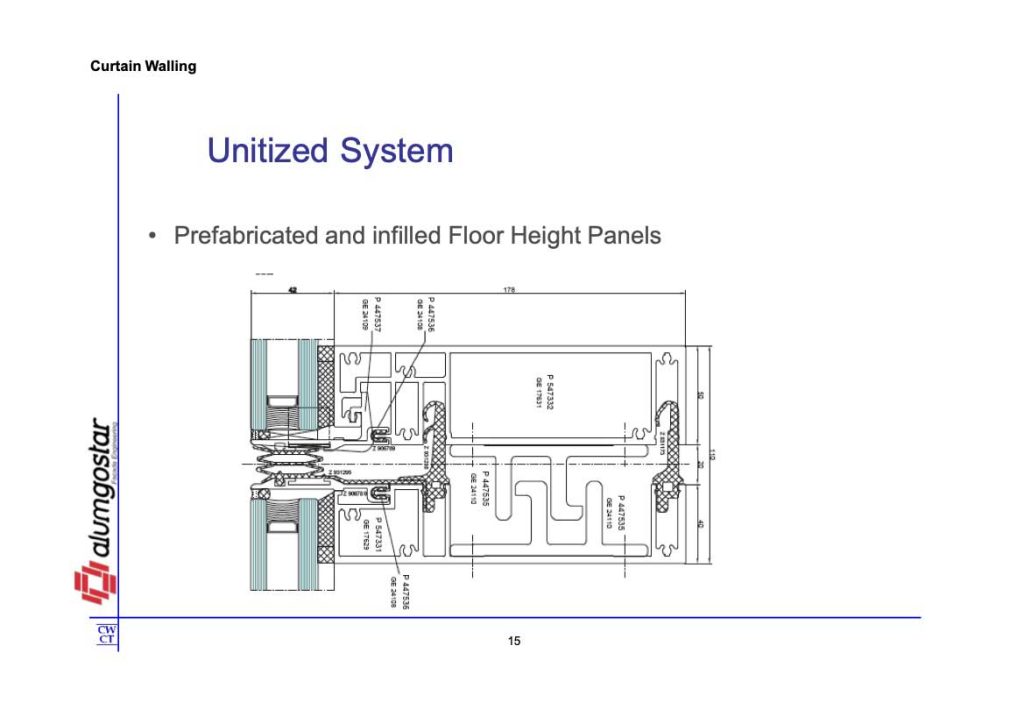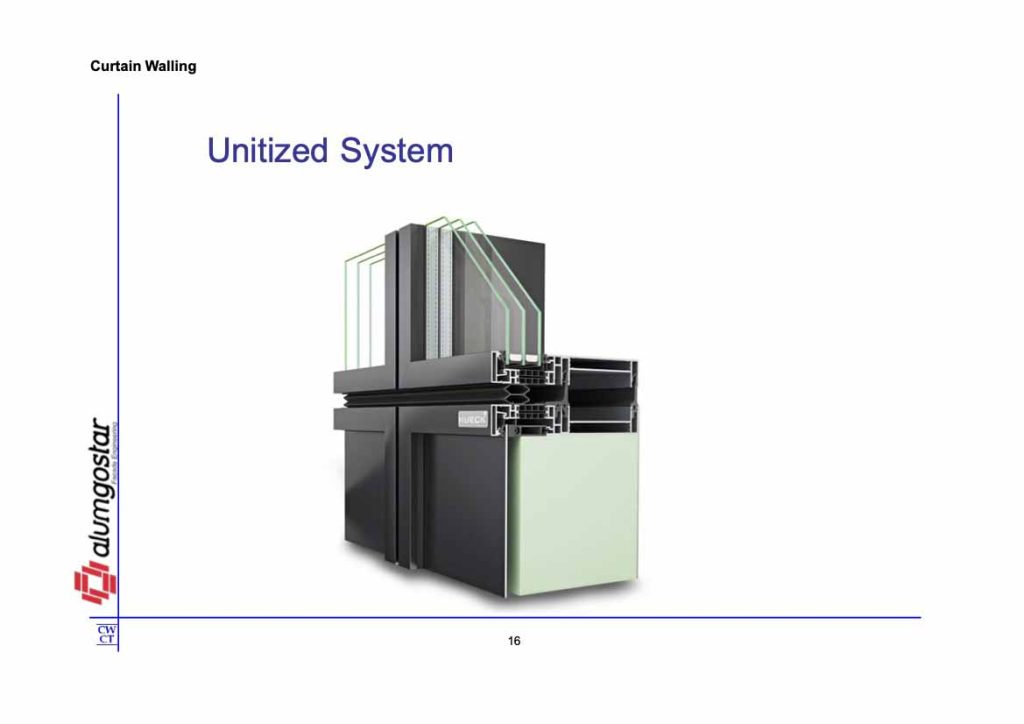 Advantages of Unitized Systems
High quality, due to tight tolerances of fabrication,
Factory assembled, providing
enhanced quality control
Less dependence on site installation,
Less site labor costs,
Curtain wall installation during construction,
No need to Climber and Scaffolding,
Movement in all three Axes,
Site workshop not required,
Site storage may not required.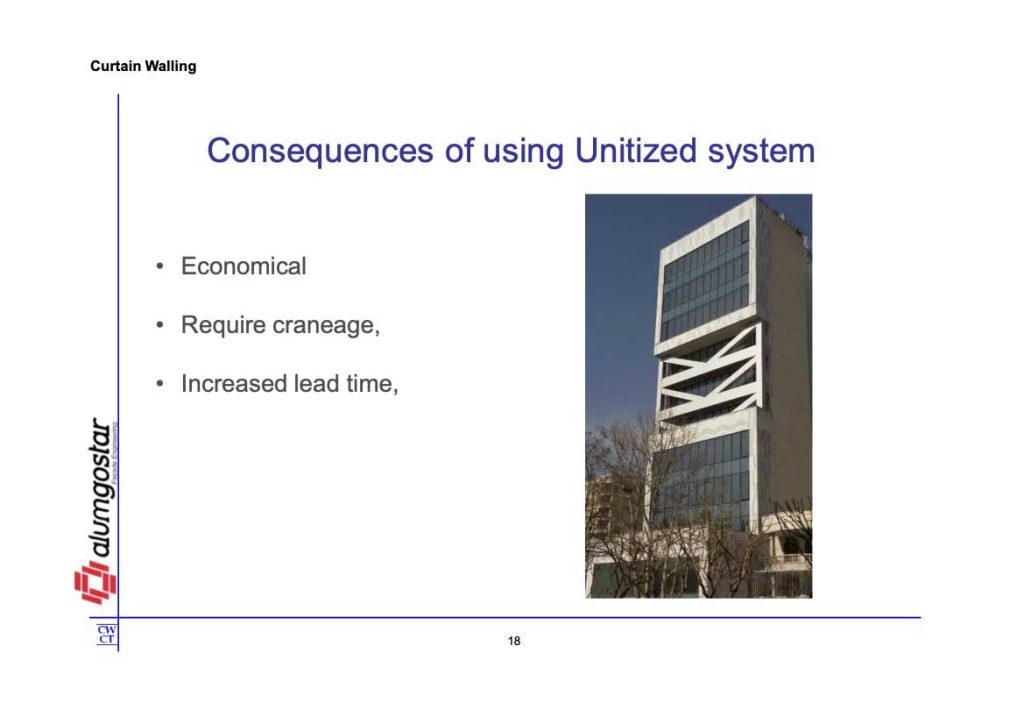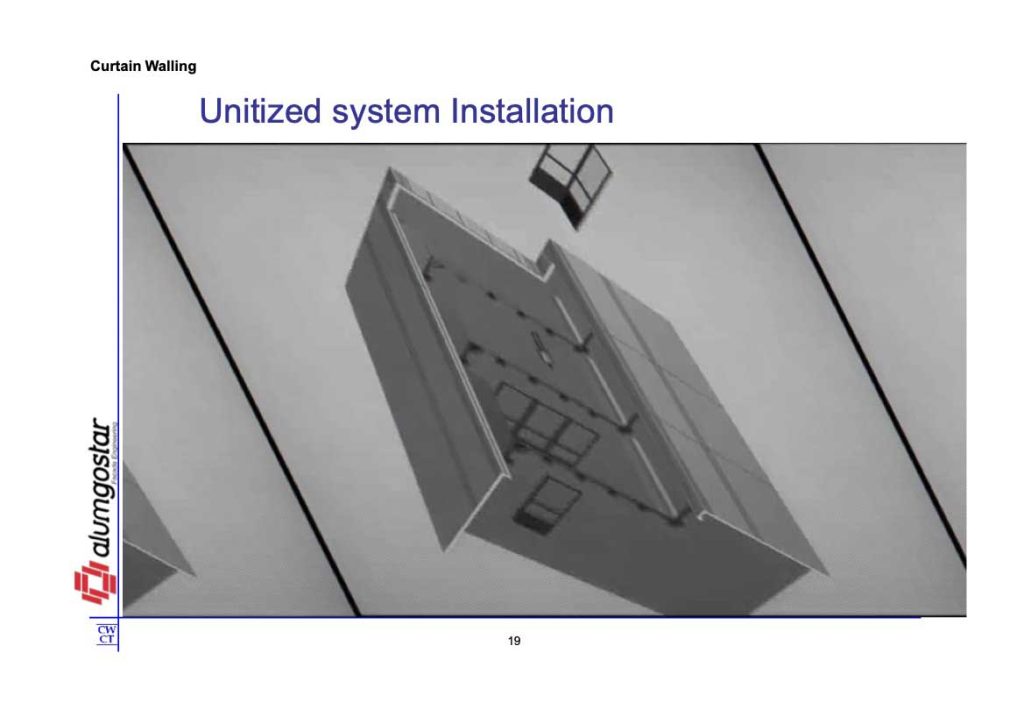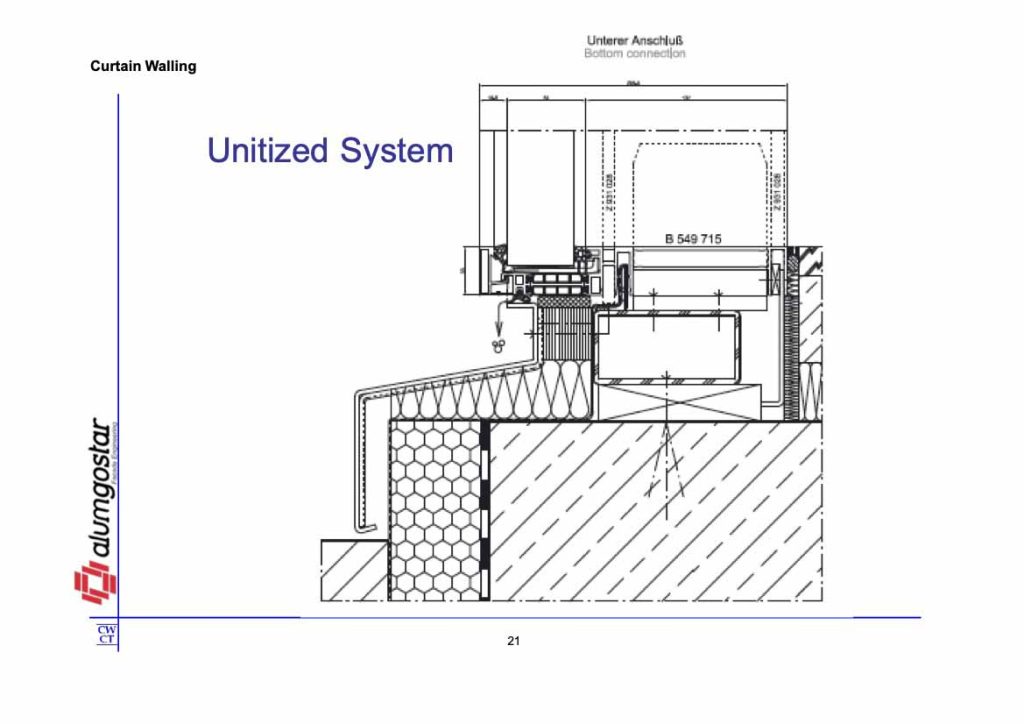 Structural sealant glazing systems
Glass bonded to frame Or interior Glass using structural sealant,
Used as part of stick or unitized wall,
Glass deadweight usually transferred by mechanical means,
Live loads on glass transferred through sealant,
Used in vertical or sloping situations.